Strength Coach Roundtable #18: Farewell Episode and "Science of Rowing"
This is the final episode of the Strength Coach Roundtable on Rowing Chat, as we launch into a new collaborative project called "Science of Rowing." In this episode, we'll tell you about our next project, how we learned to use research in our coaching and training for rowers, and cover "quick hits" on six different rowing research studies we've reviewed in our first two issues. Each Science of Rowing issue contains three takeaway-focused reviews of rowing research, video and graphic content to help move the knowledge into practice, and a podcast episode of the three of us digging further into the research and applications. We close with some thanks and a look back on our four years with Rowing Chat.
Hear it also on Soundcloud and iTunes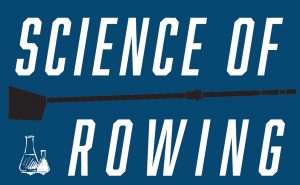 Hosts:
0:00 — Introductions
2:40 — How we use research in our coaching, learning, writing
7:05 — Quick Hits from "Textured Insoles Affect The Plantar Pressure Distribution While Elite Rowers Perform On An Indoor Rowing Machine" (2017)
14:39 — Quick Hits from "Sport Injuries In International Masters Rowers: A Cross-Sectional Study" (2018)
24:39 — Quick Hits from "Electromyography And Kinematics Of The Trunk During Rowing In Elite Female Rowers" (2009)
30:00 — Quick Hits from "Effect Of Training Combined With Different Breathing Entrainment Patterns On Physiological Adaptations During Rowing Exercise" (2010)
38:11 — Quick Hits from "Skeletal Health and Associated Injury Risk in Collegiate Female Rowers" (2020)
43:40 — Quick Hits from "Local Muscular Endurance And Prediction Of 1 Repetition Maximum For Bench In 4 Athletic Populations" (2010)
50:42 — A Farewell Toast
Special thank-you to Rebecca Caroe, as well as episode guests Sara Hendershot-Lombardi (#5), Dr. Karen Calara (#8/10), Tara Morgan (#9), Caitlin McClain (#10), Dr. Fiona Wilson (#14), and Frank Clayton (#17).
Thanks for joining us for this episode and any of the previous 17! Our episode archives will remain available as long as Rowing Chat wants to keep them here. We hope you'll want to join us on our new project, "Science of Rowing." Come check us out, download the free Sample Issue, and take advantage of the Rowing Chat listener discount coupon (through 10/1/2020) if you want more!