Ready, Row! USA #41: Gadgets & Gear Holiday Gift Guide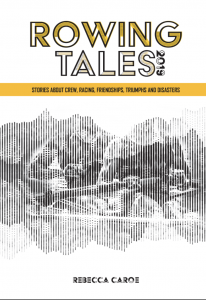 Time to send that letter to the North Pole! Listen to check out the deals and gift ideas from NK Sports, Coach, Cox, & Crew, Hydrow, Crew Stop, and others! We have some great gadgets & gear to tell you about, so don't miss it if you are doing holiday gifting to coaches, other rowers, club heroes, or rowing parents! On this episode, we welcome Charlie Biddle from NK Sports to announce their Black Friday Special and our new correspondent Brenda Balenger of NH Rowing helps us present the gift guide prepared by assistant producer Shannon Borum – everything from gifts of time to the more expensive items (you know what those are)!
Listen for the episode hashtag to win the NK swag bag, great oar-design keychains from Coach, Cox, & Crew, and a handsome mug from All-American Rowing Camp!
Subscribe for notifications of upcoming shows on our website or on our YouTube channel.
Submit news on our CLUB NEWS FORM and tell us about your favorite gadgets, gear & hacks on our GADGETS & GEAR FORM!
Thanks to our fabulous SPONSORS! Click the link for ongoing deals and discounts.
UPDATE: Rebecca Caroe's new Rowing Tales, 2019 edition is out! Available in Kindle and paperback.
Crew Stop Rowing Gloves – http://www.thecrewstop.com/
Oar Inspired Action Camera Mount – https://www.oarinspired.com/
Sponsor: Seat Pad – https://rowing.chat/sponsor/rowing-seat-pad/
Coach, Cox & Crew – https://www.coachcoxandcrew.com/
NK Sports – https://nksports.com/
Concept 2 – https://shop.concept2.com/
SimulatOAR – https://coffeycorporation.com/SimulatOAR_S2TI.html
Hydrow Outdoor Reality Rower – https://hydrow.com/
All-American Rowing Camp – http://www.allamericanrowingcamp.com/
Craftsbury Sculling Camps – https://www.craftsbury.com/sculling
Croker Oars – https://www.crokerusa.com/
Rowing Jewelry – https://www.rowingjewelry.com/
JL Racing Gear – https://jlrowing.com/
ChalkTalkSports Swag – https://www.chalktalksports.com/
Showers Pass Dry Bags & "Stuff" – https://www.showerspass.com/
Boathouse Crew Clothing – https://www.boathouse.com/
Pink Seat Track Wheels! – https://www.facebook.com/rowpinkwheels/
n
#blackfriday #nksports #coachcoxcrew #rowingchat #readyrowusa #giftguide #rowingtales