Back in the boat means blisters
Many rowers take a break in summer and so now it is time to get back into the boat. And guess what, those hand blisters form really quickly after you have had time out.
Fortunately RowingChat has the answer for you. [This article contains affiliate links if you buy, we receive a commission.]
Rowing Gloves
Many manufacturers offer hand protection products from gels, tape and gloves.  Here are our recommendations.
The Crew Stop gloves – two designs.  Fingerless Rowing Gloves and 5 finger Paddle Gloves.  Buy from Amazon (at the time of writing they have a limited range of sizes) or buy from the Crew Stop website.  They offer options for sweep, sculling and both in a size range from XXS to XXL.
If you aren't in the USA, check out their international distributor list.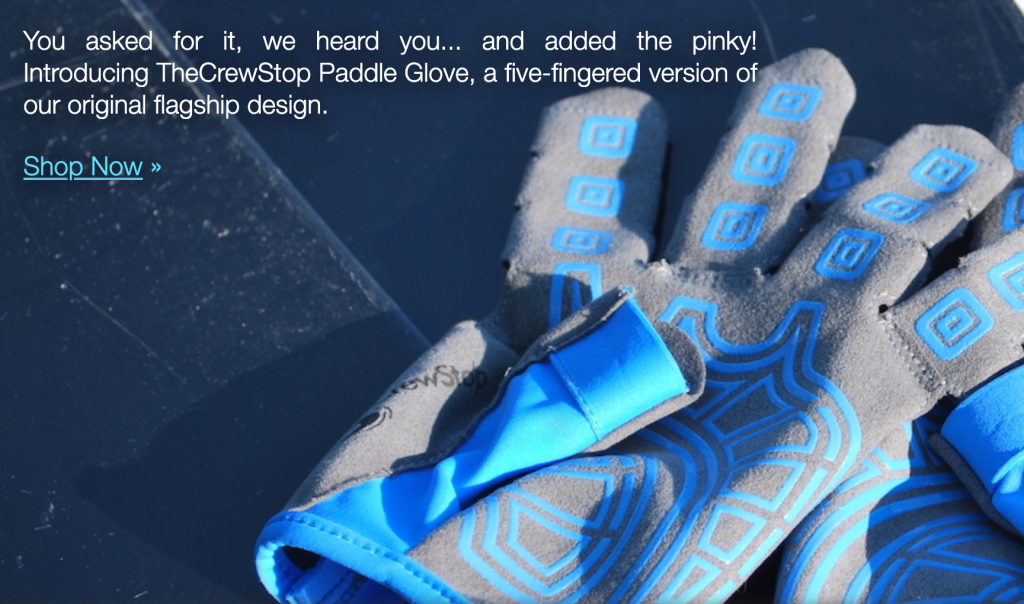 Multipurpose Watersport Glove
Rowperfect are selling a Black / Pink / Blue options for a watersport fingerless glove. And they also stock the Rowtex brand which has winter gloves called Rowtex Ice.
If you already have blisters
Take two steps – keep your hands soft with Rowtex Healing Cream or Leaping Fish Rowers Rub Hand Balm and Rowers Rub Skin Balm.
And protect your fingers using Eucatape which is "Better than gloves" according to the manufacturers.  One-time use tape that soothes blisters and protects your hands. Buy on Amazon.