Marlene Royle was among the first coaches in the United States dedicated to masters rowing. Marlene's career began in 1982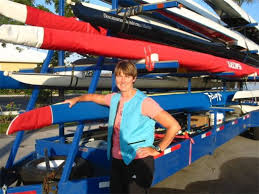 coaching the Boston University Summer Recreational Rowing Program, a community sweep program on the Charles River. Then, Marlene was the Varsity Girl's Coach at  Middlesex School in Concord, Massachusetts in 1986 and 1987.
In 1986, she joined the coaching staff at the Craftsbury Sculling Center in Vermont and worked in various levels of the program for 20 years, including associate director from 2004-2006. She coaches at Florida Rowing Center and Craftsbury Outdoor Center. Marlene also offers training programs, camps and lessons by arrangement.